The introduction of ultrafiltration membranes has provided a ground-breaking solution in the constantly growing field of water treatment technology, giving pure and secure water for a variety of applications. Hinada is one of the leading innovators in this field, revolutionising how we see water purification.
Being aware of the ultrafiltration membrane
A semipermeable membrane is used in the cutting-edge separation technique known as ultrafiltration (UF) to remove contaminants, colloids, and microorganisms from water. The UF membrane functions as a molecular sieve, allowing only water and necessary solutes to flow through while inhibiting bigger particles. Superior water quality is ensured by this thorough procedure, making it a great option for a variety of sectors.
Submerged UF Membrane Structure of UF Membrane 2860 as below, more details and technical data please contact with Hinada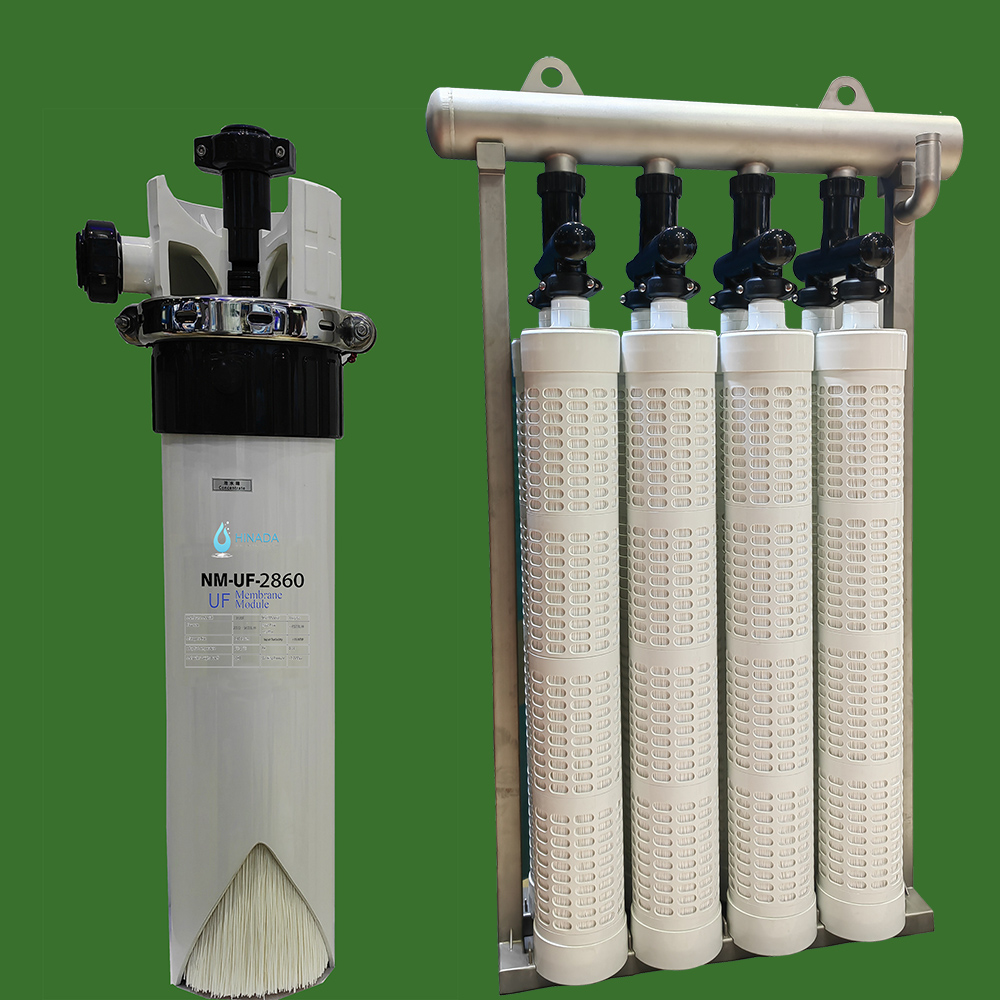 Applications of Ultrafiltration Membrane:
–          Potable Water Production for drinking purpose or mineral water filtration
–          Treating the reclaimed Water of wastewater Treatment
–          Food and Beverage Industry application
–          Pharmaceuticals industrial and power station
The Hinada Distinction: Thanks to its innovative developments in ultrafiltration membrane technology, Hinada has won broad praise. What distinguishes them is this:
Modern Research and Development: Hinada makes large expenditures in R&D, working tirelessly to improve membrane performance and water treatment effectiveness.
Customised Solutions: Hinada provides solutions that are specifically designed to handle unique water purification difficulties while taking into account the unique needs of each sector.
Hinada carefully creates UF membranes with energy efficiency in mind, which lowers operating costs and promotes sustainable water treatment methods
Unwavering Quality: Hinada upholds tight quality control procedures with unwavering commitment, guaranteeing that its ultrafiltration membranes meet and exceed industry requirements.