Slaughter House Wastewater Treatment
  Project case in Ethipioa of  Addis Ababa—Luna export slaughterhouse Plc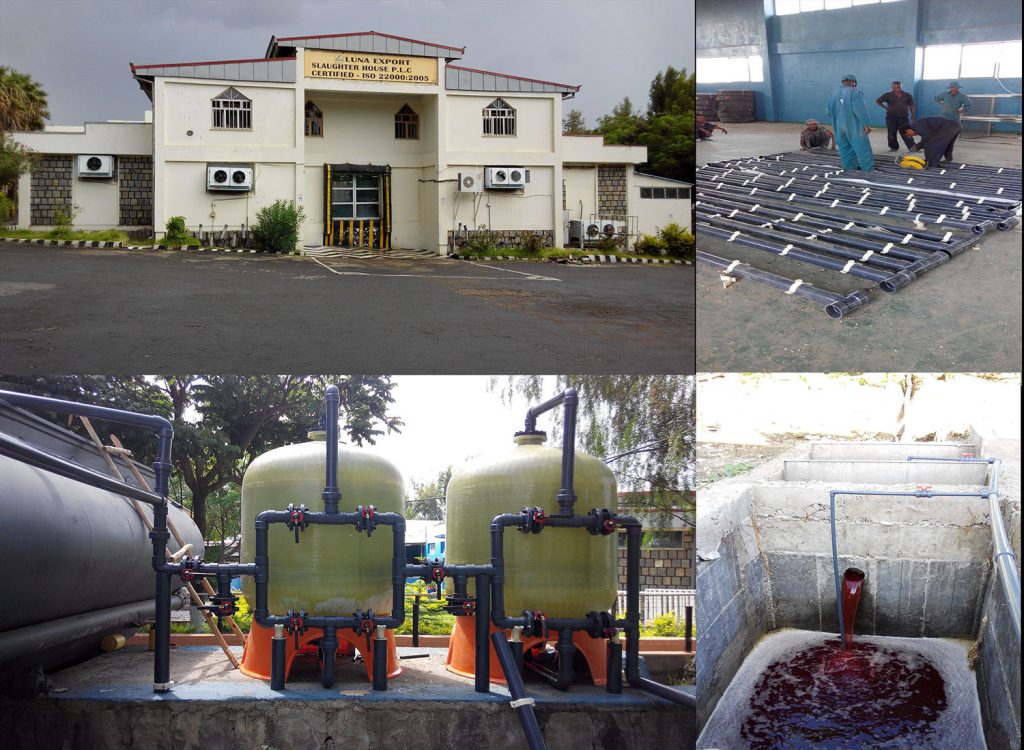 Slaughterhouse wastewater contains diluted blood, protein, fat, and suspended solids and more, if discharge into river directly that will be highly contaminating effect in riverbeds and other water bodies if the same is let off untreated. Slaughterhouse wastewater treatment is very necessary, Hinada is the slaughterhouse wastewater plant treatment equipment manufacturer, we have high quality water treatment system for your slaughterhouse wastewater plant project, we provide a wastewater treatment solution to your water and wastewater project, from process designation to installation, operation and maintenance.
Slaughter House Wastewater Treatment
Meat processing effluents are considered harmful worldwide,  due to the SWW complex composition of fats, proteins, fibers, high organic content, pathogens, and pharmaceuticals for veterinary purposes. Slaughterhouse effluents are typically evaluated using bulk parameters,  because of the broad range of SWW and pollutant loads. SWW contains large amounts of biochemical oxygen demand (BOD), chemical oxygen demand (COD), total organic carbon (TOC), total nitrogen (TN), total phosphorus (TP), and total suspended solids (TSS).
Hinada is wastewater treatment plant supplier, we can design, installation and maintenance slaughter house wastewater treatment plant, even mini wastewater treatment plant we still will help you. Hereby below is our designed, supplied and installation project case in Ethipioa Ababa, for company of Luna Export Slaughterhouse plc as your reference.
Slaughterhouse Waste Treatment Processing
Wastewater——Bar Screening-—Equalization Tank——Anaerobic Tank——Anoxia Tank——Aerobic Tank——MBR Tank——UV Sterilize——Clean Water Tank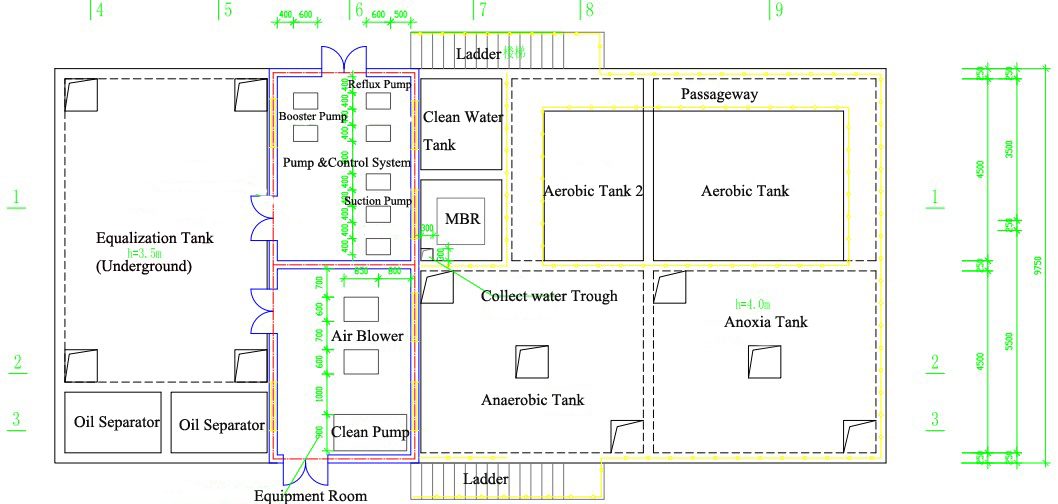 With MBR Membrane successful applied in this project case.
The overall organic removal efficiencies achieved above 97% for all MBRs. The results illustrated that membrane filtration played a significant role,  as second purification line in producing a consistent, and excellent quality of treated effluent. The prolonged SRT MBR exhibited the highest biological degradation efficiency as 89.44%. the  MBR appears to be an innovative technology for this application, which less sludge will be produced, hence eliminating the sludge disposal cost.