Membrane Filtration System Manufacturers: A Comprehensive Guide by Hinada
Welcome to Hinada's thorough directory to companies who make membrane filtering systems. Hinada is a well-known brand in the sector. Here, we'll go further into the realm of membrane filtration systems, learning what they are, why they're important, and why hiring Hinada is the ideal choice for your filtering requirements. You've come to the correct spot if you're seeking for high-quality content that ranks well in Google.
What Are Systems for Membrane Filtration?
Modern technologies are employed in many sectors to separate liquids and solids using membrane filtering systems. These systems use a barrier made of a semi-permeable membrane that only lets some chemicals flow through while inhibiting others. The method is vital in industries including pharmaceuticals, food and beverage, wastewater treatment, and more since it is very successful at cleaning liquids, concentrating solutions, and eliminating contaminants.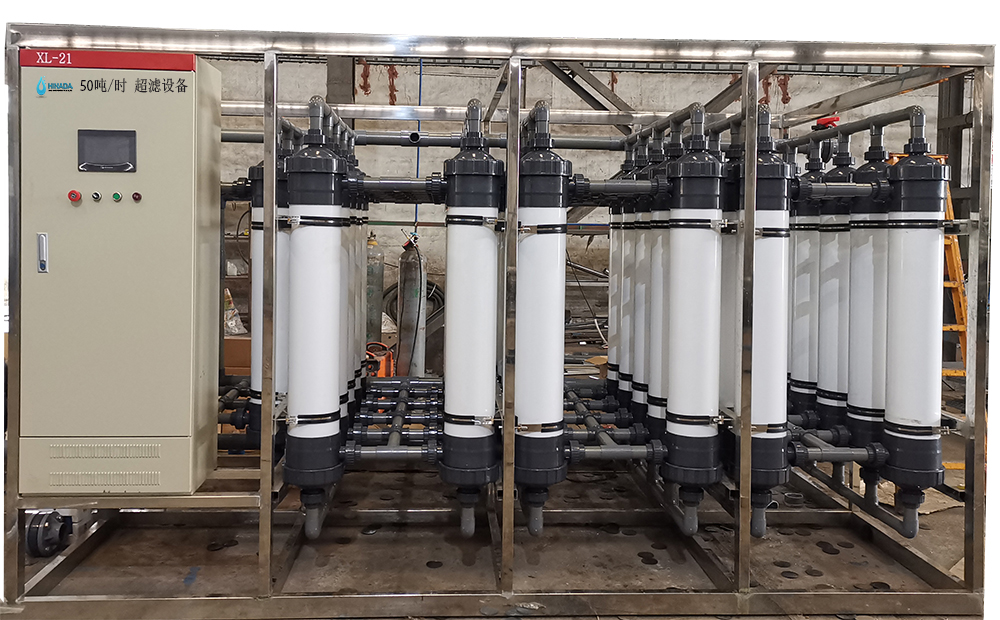 The Value of Membrane Filtration Technologies
Membrane filtering systems are essential in the modern world, where environmental concerns and product quality are of utmost importance. These systems have a number of benefits, such as:
–          Purification: Membrane filtering successfully removes pollutants and impurities from liquids by ensuring that only pure substances pass through.
–          Concentration: By concentrating beneficial ingredients in solutions, they can increase total product production and lower waste.
–          Environmental friendliness: Membrane filtering systems help to keep the environment cleaner by encouraging sustainable practises and reducing the demand for hazardous chemicals.
–          Versatility: Membrane filtering systems are adaptable and can be customised to fit different applications, making them appropriate for a variety of industries.
Your Reliable Membrane Filtration System Partner: Hinada
Hinada is a top producer of membrane filtration systems with a track record of offering top-notch solutions to several global sectors. Hinada has made a reputation for itself in the filtration sector as a reliable brand thanks to cutting-edge technology and a dedication to innovation.
Why Pick the Services of Hinada?
Unrivalled Knowledge
The engineering and technical staff of Hinada are highly qualified and have a wealth of expertise and experience in membrane filtering systems. Their knowledge enables them to create and implement specialised solutions that are suited to the particular needs of each customer.
Cutting-edge technology
Technology is at the core of what Hinada does. To maintain their position as leaders in filtering technology, they make ongoing investments in research and development. Hinada makes sure that its filtration systems give the best performance and efficiency by using the most recent innovations.
Individualised Solutions
Hinada is well aware that no two industries are the same. They adopt a client-centered strategy, interacting directly with customers to comprehend their unique wants and difficulties. They are able to provide tailored membrane filtering solutions with the finest guarantees because to this individualised approach.
Reliability and quality
Hinada takes pleasure in offering the best goods possible. Each membrane filtering system is put through extensive testing and quality tests to guarantee dependability and sturdiness, giving customers solutions they can rely on.
Complete Assistance
Hinada offers comprehensive service to its customers in addition to just selling filtration devices. Hinada's committed crew is always accessible to help with installation, training, maintenance, and troubleshooting, assuring efficient operations and peace of mind.
The Advantages of Membrane Filtration Systems by Hinada
Improvements in Productivity and Efficiency
Hinada's cutting-edge membrane filtering systems may significantly increase production and efficiency inside your company. These systems are made to improve operational efficiency by streamlining procedures, speeding up manufacturing, and so on.
Product Quality Improvement
Hinada's high-performance filtering systems may help you make sure your goods adhere to the highest standards of quality. By removing pollutants and impurities, you may please your consumers and gain a competitive edge while also ensuring that the finished product is of the highest quality.
Sustainability and cost-cutting
Hinada's membrane filtering solutions support environmental initiatives in addition to increasing your bottom line through increased efficiency. You may save money and show that you are committed to ethical business practises by supporting waste reduction and ecologically friendly practises.
Standards for Compliance and Regulation
Hinada's filtering systems are essential in sectors where tight regulatory standards regulate product quality and safety. You may save money on fines and keep a good reputation in the marketplace by adhering to these rules.
Hinada distinguishes out as a market pioneer for membrane filtering systems. Hinada has solidified its position as a leading option for companies looking for dependable filtration solutions by putting a strong emphasis on quality, innovation, and customer happiness. They stand out from rivals thanks to their knowledge, cutting-edge technology, and dedication to customer service, which makes them the best choice for your filtration needs.
Purchasing membrane filtering systems from Hinada is an investment in better product quality, operational effectiveness, and environmental awareness. By deciding on Hinada, you're taking a step that will benefit your company for many years to come.