Effect of Sludge Viscosity on Submerged MBR Fouling
There are many factors that cause membrane fouling, including the material of the membrane module, the pressure difference across the membrane during filtration, the cross-flow velocity, the hydraulic retention time (HRT), the sludge retention time (SRT), microbial polymerization and dissolution processes, and mixing. These factors alone or in combination provide conditions for membrane fouling, or contribute directly or indirectly to membrane fouling. Understanding and mastering the effects of various factors on membrane fouling. Hereby today, this article only talking about the effect of sludge viscosity on submerged mbr fouling.
Viscosity is essentially the ability of a molecule or solid particle in a liquid to resist external stress or shear forces. The greater the viscosity of a solution, the greater its ability to withstand external stresses or shear forces . The mixed liquor contains a large amount of viscous substances such as EPS, which makes it easy for the sludge flocs to adhere to the surface of the membrane, thereby accelerating membrane fouling, and reducing the gas-liquid flow rate generated by the aeration as well as forming a shearing effect on the membrane surface. This slows down the erosion of the contaminants on the membrane surface and worsens the operation of the membrane bioreactor. Excessive viscosity of the sludge mixture increases the likelihood of sludge adhering to the membrane surface, thereby accelerating membrane fouling. In addition, Experienced case showed that the sludge with high viscosity is not easy to clean after being adsorbed to the surface of the membrane, resulting in poor recovery of membrane flux.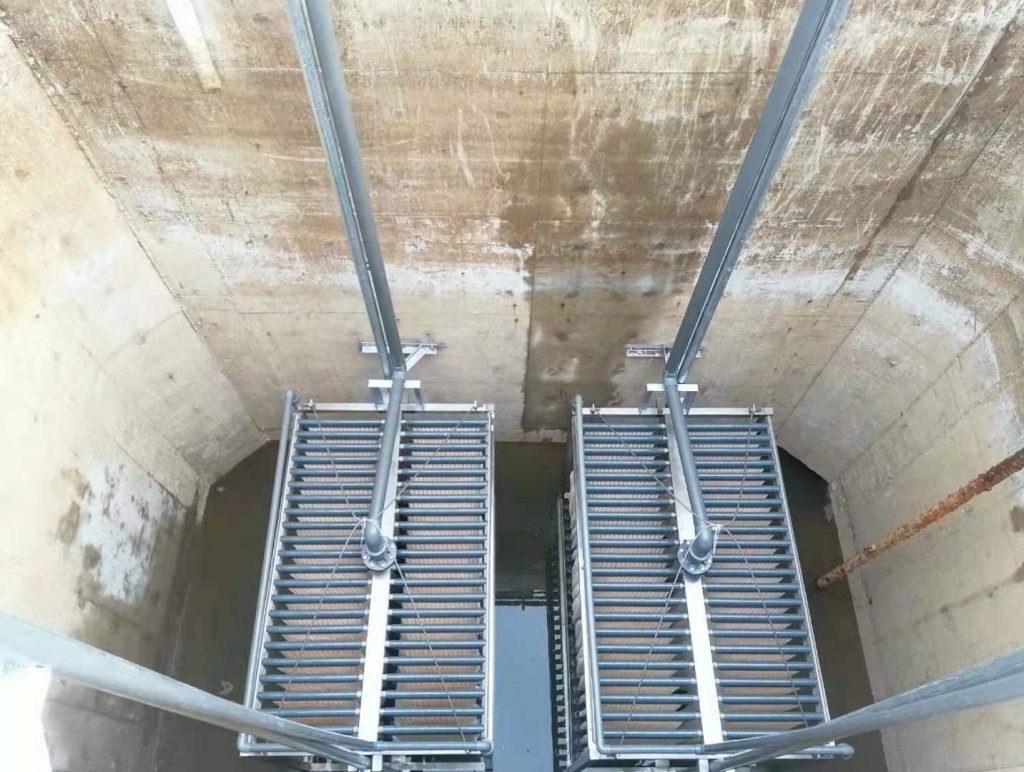 In the most of our project case, the wastewater or liquid, the viscosity is not we can choose. the higher viscosity wastewater widely is industry wastewater, and the COD, BOD or protein also very high , what we can do, in the pretreatment process better have the UASB anaerobic treatment, and increase the SRT and MLSS of the  Activated sludge, increased the reflux pump.
Hinada is the leading MBR Membrane / Containerized integrated sewage treatment system manufacturer, any technical issues please contact with us.