Water Purification Industrial RO System
Water Purification Industrial RO System
  Hinada is the leading manufacturer of Industrial RO System, we can design and supply the Reverse Osmosis Plant, which applied to various industries, drinking water that has high TDS, pharmaceutical, microelectronics , steam and power generation , seawater desalination and so on.
GET PRICING
Water Purification Industrial RO System, Designed to convert high TDS saline content water ( Underground Well Water, Seawater, city water, or Industry Brackish water ),to drinking water or industry application purpose. These systems use high quality RO reverse osmosis desalination membranes.  These systems use our proven technology to give reliable performance and meet the demanding requirements.
 The Water Purification Industrial RO System main Equipment Includes :
* Feed Water Pump
* Pretreatment Filter ( Multi-media filter, Activated carbon Filter, Softener )
* Cartridge filter
* CIP Clean System
* High pressue pump
* RO Membrane
The Classic Treatment Process of RO System


Pretreatment System for Industrial RO Plant:
Pretreatment is important when working with reverse osmosis or nanofiltration membranes due to the nature of their spiral-wound design,with only one-way flow through the system. As such, the spiral-wound design does not allow for backpulsing with water or air agitation to scour its surface and remove solids. Since accumulated material cannot be removed from the membrane surface systems, they are highly susceptible to fouling (loss of production capacity). Therefore, pretreatment is a necessity for any reverse osmosis or nanofiltration system.
  *** Screening of Solids or Color or Smelly: Silicon Sand Filter, Activated Carbon Filter, it make great protection for Membrane Fouling issues and reduce the risk of damage High Pressure Pump.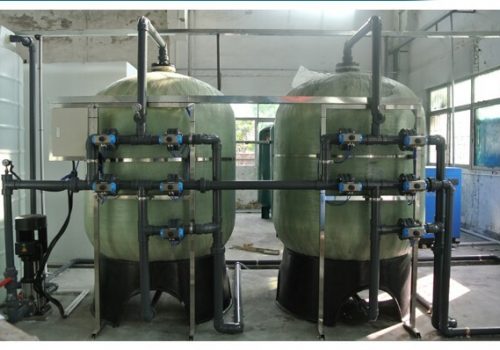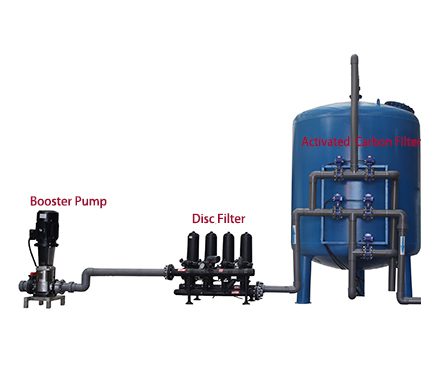 *** For some specifical or big capacity project, pretreatment also includes the  PH Adjustment, Dosing system ( Antiscalants), Softener.
Water Purification Industrial RO System for different application and capacity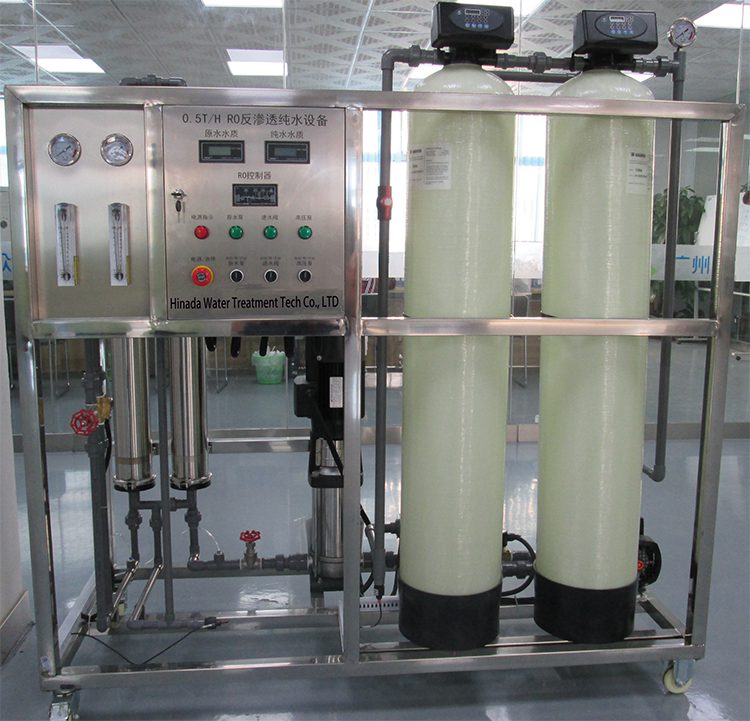 1000L / H Pure Water RO System                                                                           500 L/H Industrial RO System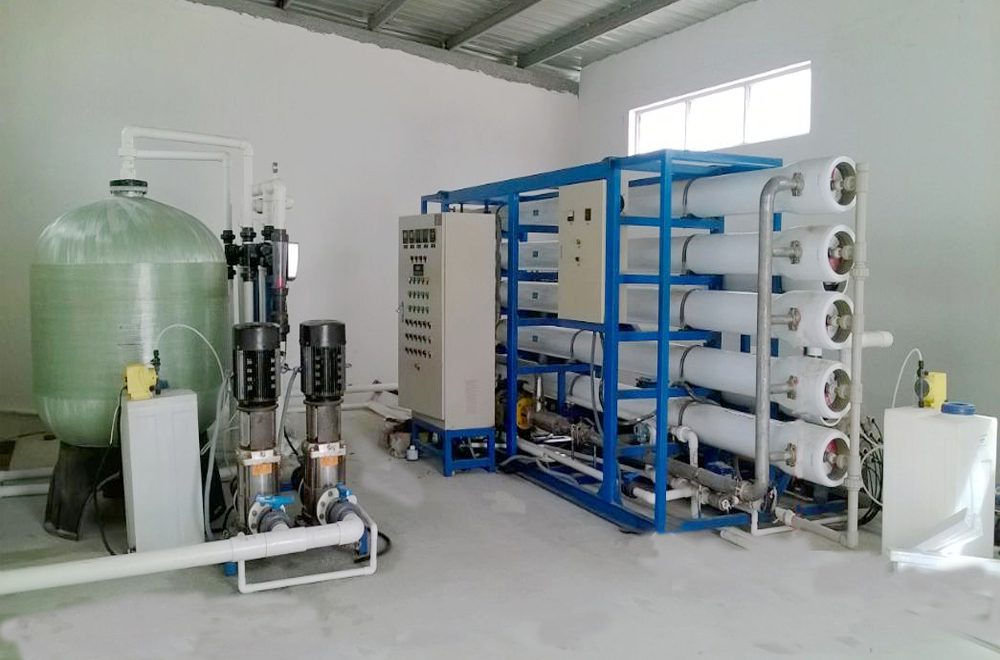 10m3/ Hour Industrial RO System 
Our Experienced  on Various Application
Drinking water Purification
For the Underground Well Water, or Surface River Water has high TDS, that not good apply to drinking purpose, RO System will be wided and best solution for this situation.
Industries Application purpose: such as chemical and pharmaceutical manufacturing, food and beverage processing, and waste water treatment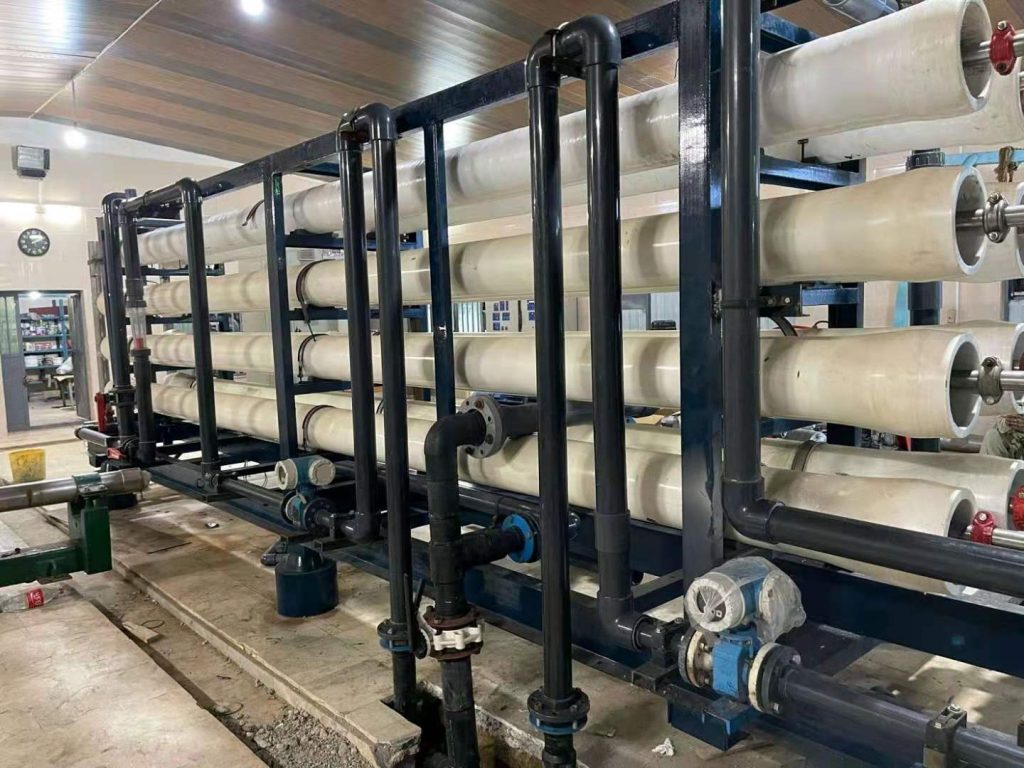 Industrial RO System for CEL Coatings Industries PTE LTD with capacity of 12m3/hour
Landfill Leachate Purification for Power Station Wastewater Reuse.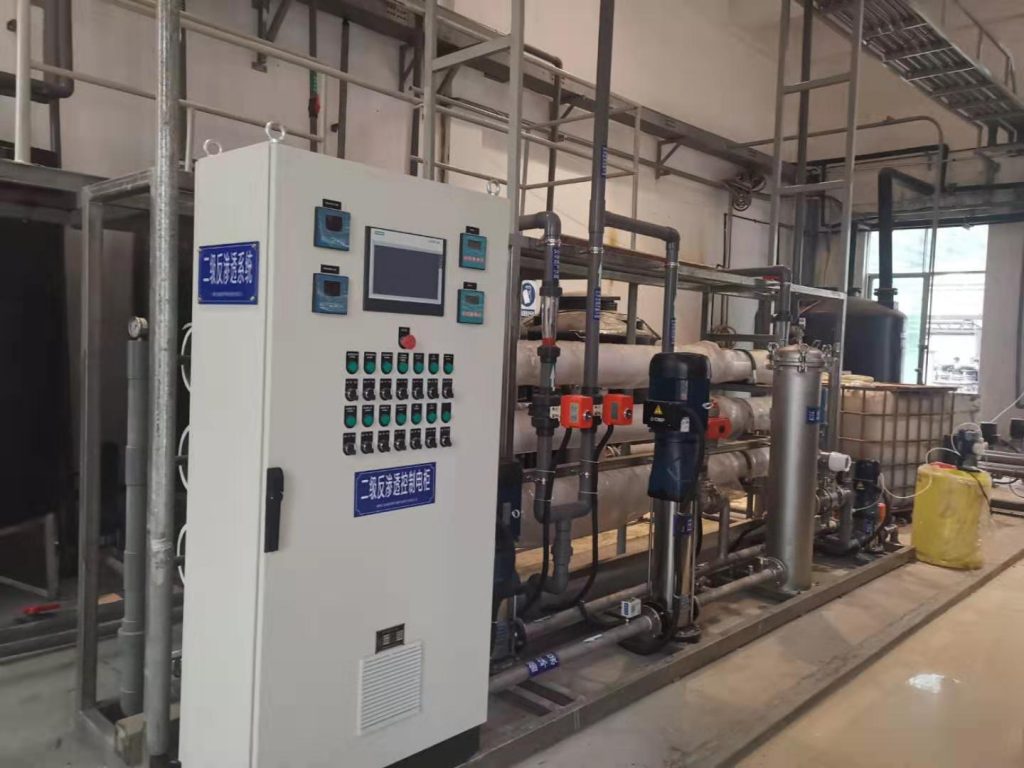 Landfill leachate purification RO System with capacity of 7.5m3/hour for power station.
Information requirement for quotation
Reverse osmosis is most commonly known for its use in drinking water purification or other industry application from seawater, removing the salt and other effluent materials from the water molecules.
The basic information of your project requirement for factory:
  What's the input raw water quality ( or know the TDS value) ?
   What's the output usage (Application for drinking or other purpose)?
   What's the capacity per hour?
Hinada has more that 10 years experience, skilled worker and professional engineers, good reputation.
Any inquiry or questions please send to us.
And we also provide the truly integrated solution to water and wastewater project, from designation, supplying, installation support and commissioning to training.
Water is life
Confronting water scarcity
Hinada always care about our water and Environment
Devoting all our efforts to offer a suitable satisfying solution / Products to our clients.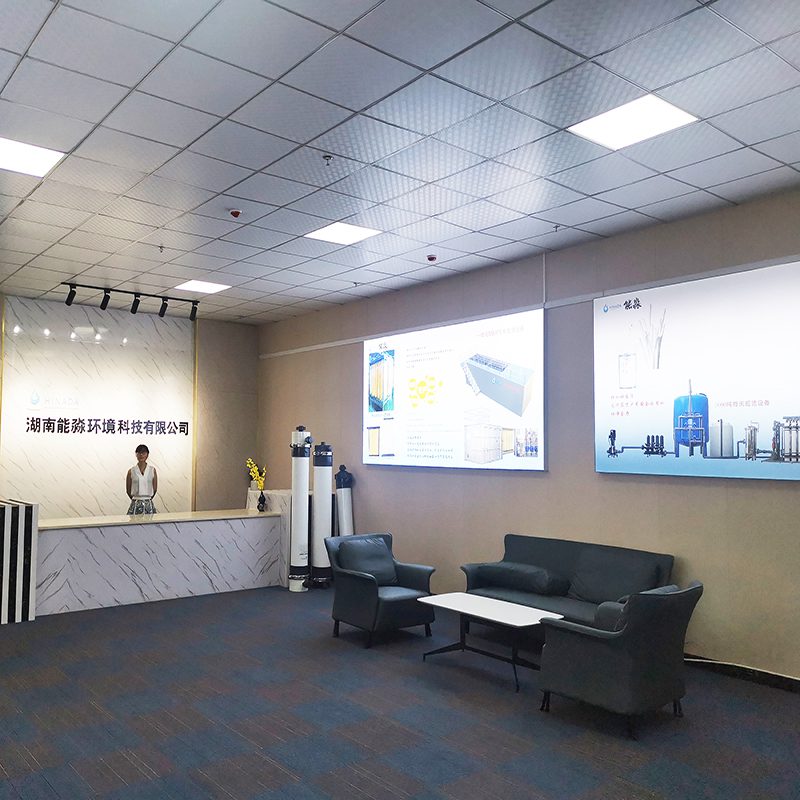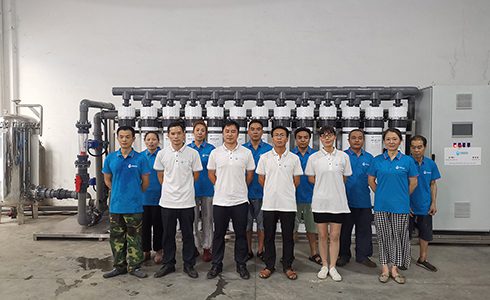 Our Service
* Hinada is the leading manufacturer of RO System water filtration.
* Supply the completely RO plant
* Installation service
* Commissioning
* After-sales service and online training service
Water Purification Industrial RO System, Designed to convert high TDS saline content water ( Underground Well Water, Seawater, city water, or Industry Brackish water ),to drinking water or industry application purpose. These systems use high quality RO reverse osmosis desalination membranes.  These systems use our proven technology to give reliable performance and meet the demanding requirements.

 The Water Purification Industrial RO System main Equipment Includes :
* Feed Water Pump
* Pretreatment Filter ( Multi-media filter, Activated carbon Filter, Softener )
* Cartridge filter
* CIP Clean System
* High pressue pump
* RO Membrane

The Classic Treatment Process of RO System



Pretreatment System for Industrial RO Plant:
Pretreatment is important when working with reverse osmosis or nanofiltration membranes due to the nature of their spiral-wound design,with only one-way flow through the system. As such, the spiral-wound design does not allow for backpulsing with water or air agitation to scour its surface and remove solids. Since accumulated material cannot be removed from the membrane surface systems, they are highly susceptible to fouling (loss of production capacity). Therefore, pretreatment is a necessity for any reverse osmosis or nanofiltration system.
  *** Screening of Solids or Color or Smelly: Silicon Sand Filter, Activated Carbon Filter, it make great protection for Membrane Fouling issues and reduce the risk of damage High Pressure Pump.

*** For some specifical or big capacity project, pretreatment also includes the  PH Adjustment, Dosing system ( Antiscalants), Softener.

Water Purification Industrial RO System for different application and capacity
             
1000L / H Pure Water RO System                                                                           500 L/H Industrial RO System

   10m3/ Hour Industrial RO System 

Our Experienced  on Various Application

Drinking water Purification

For the Underground Well Water, or Surface River Water has high TDS, that not good apply to drinking purpose, RO System will be wided and best solution for this situation.

Industries Application purpose: such as chemical and pharmaceutical manufacturing, food and beverage processing, and waste water treatment

Industrial RO System for CEL Coatings Industries PTE LTD with capacity of 12m3/hour

Landfill Leachate Purification for Power Station Wastewater Reuse.


Landfill leachate purification RO System with capacity of 7.5m3/hour for power station.

Information requirement for quotation

Reverse osmosis is most commonly known for its use in drinking water purification or other industry application from seawater, removing the salt and other effluent materials from the water molecules.

The basic information of your project requirement for factory:

  What's the input raw water quality ( or know the TDS value) ?
   What's the output usage (Application for drinking or other purpose)?
   What's the capacity per hour?

Hinada has more that 10 years experience, skilled worker and professional engineers, good reputation.
Any inquiry or questions please send to us.

And we also provide the truly integrated solution to water and wastewater project, from designation, supplying, installation support and commissioning to training.

Water is life
Confronting water scarcity
Hinada always care about our water and Environment
Devoting all our efforts to offer a suitable satisfying solution / Products to our clients.

Our Service

* Hinada is the leading manufacturer of RO System water filtration.
* Supply the completely RO plant
* Installation service
* Commissioning
* After-sales service and online training service