MBR System Application Video in Industry Wastewater Treatment Plant
This MBR System supply to Liby Co.,LTD which the leading brand of laundry care product from China. Since its establishment in 1994, the products have been well received among consumers. Data proves Liby is used in seven out of ten households in China and generates a sale that leads the industry in the country for 10 consecutive years, from 2009 to 2018. As a pioneer of laundry care, Liby gathers advanced technologies all over the world, owns the only Key Laboratory of "Green Cleaning Products of Chinese Light Industry.
The Capacity for this STP is 300m3/day, the input wastewater COD value is around 2500—3000mg/L, and just one of the factory in Guangzhou city. The treatment process is: Mechnical Bar Screen—–Equalization Tank—–Dosing System——Anaerobic Tank—–Aerobic Tank 1—–Aerobic Tank 2——-MBR System——-Clean Water Tank.
The MLSS in this MBR System is around : 7000—8000mg/L, output water COD is around 80mg/L.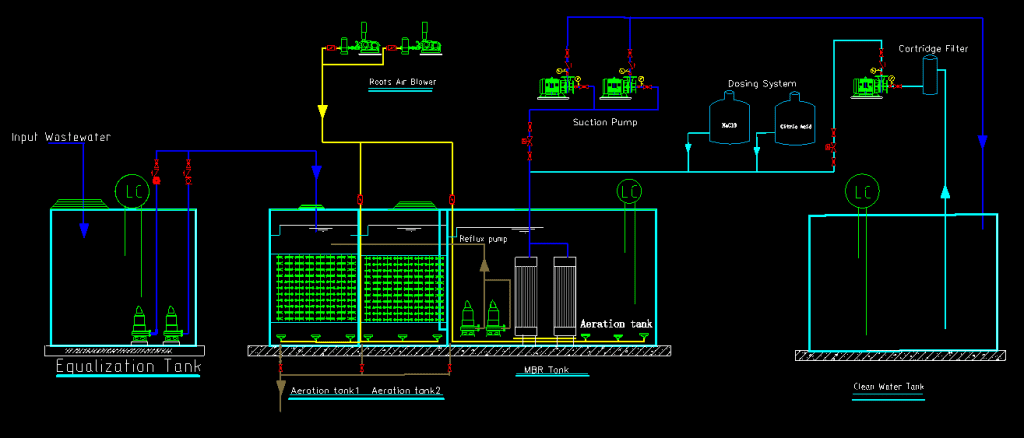 MBR System Application Video in Industry Wastewater Treatment Plant as your reference.
Hinada is the leading manufacturer of MBR Membrane and Wastewater Treatment Equipment, Hinada can offer professional solution designation, sophisticated installation, good training and efficient after-sales service according customer's requirements.any questions please let us know.