Anaerobic Membrane Bioreactor for Treatment of landfill leachate Wastewater
Anaerobic wastewater treatment is a proven technology with methane gas as a byproduct. However, effluent quality is not as good compared to an aerobic membrane bioreactor (MBR). Membrane addition to an anaerobic process could result in better solids separation and could also provide higher quality effluent.
The successful treatment of high strength industry wastewater or landfill leachate wastewater in tropical climate by anaerobic MBR could be an energy efficient technique. Some of the commonly used anaerobic bioreactors are upflow anaerobic sludge bed reactor, anaerobic fluidized bed reactor, anaerobic fixed bed reactor. UASB is considered as one of the efficient anaerobic reactors.
UASB uses an anaerobic process whilst forming a blanket of granular sludge which suspends in the tank. Wastewater flows upwards through the blanket and is processed (degraded) by the anaerobic microorganisms. The upward flow combined with the settling action of gravity suspends the blanket with the aid of flocculants. The blanket begins to reach maturity at around three months. Small sludge granules begin to form whose surface area is covered in aggregations of bacteria.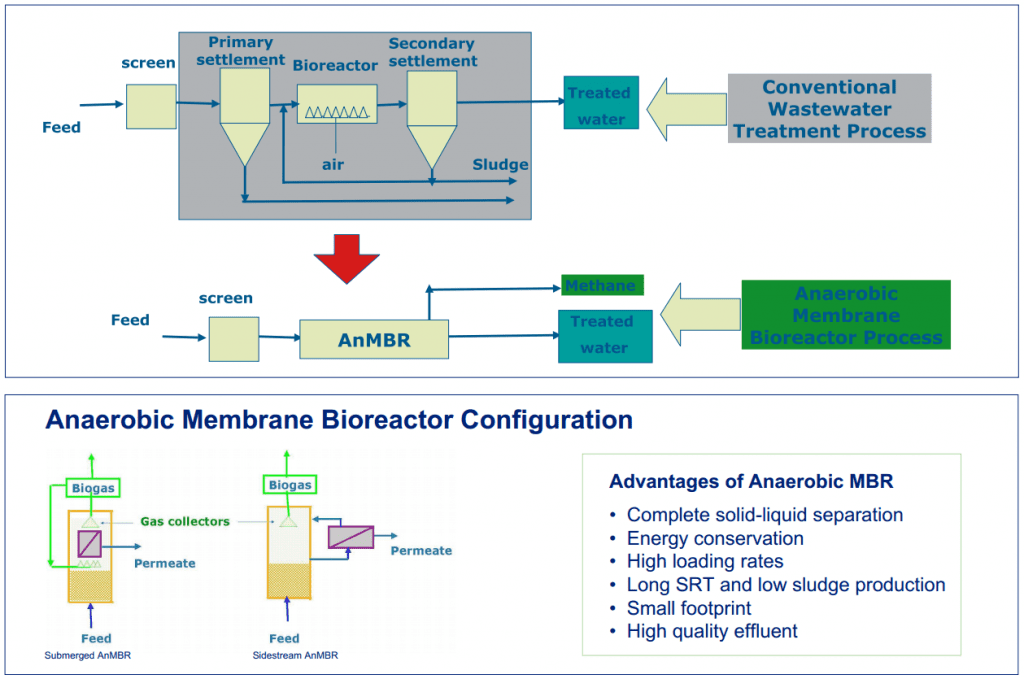 Conclusions:
• Anaerobic MBR could be a better alternative to treat high strength industry wastewater and landfil leachate well without producing high sludge.
• A useful renewable source of energy (methane gas) can be produced.
• Membrane separation of sludge from treated water can produce consistent and better quality of effluent.
landfill leachate Wastewater Project treatment process: 
UASB is considered as one of the efficient anaerobic reactors, and for industry wastewater treatment, normally it will add the Aerobic treatment + MBR Filtration + Nano filtration + RO System ( Optional according to effluent discharge standard ).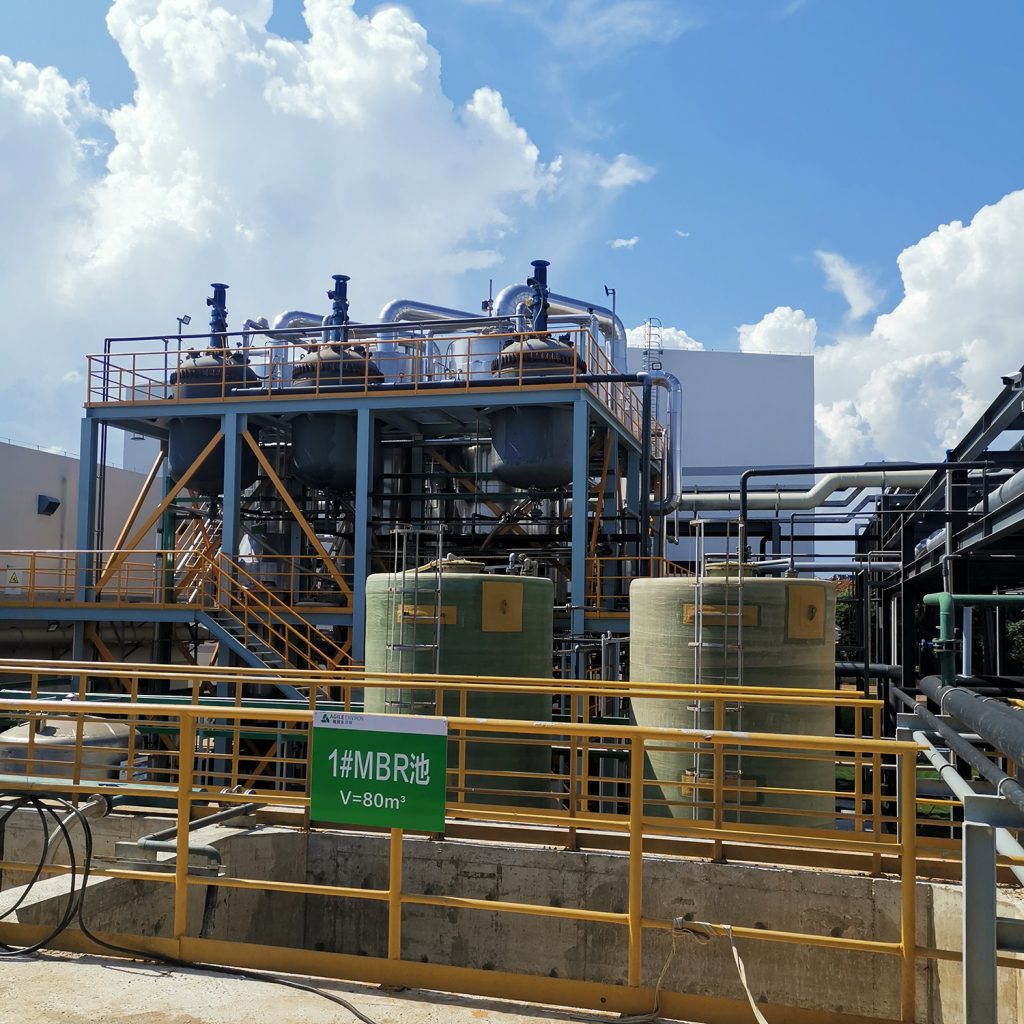 Our project in Guangdong China
Hinada is the leading MBR Membrane / Water Treatment Equipment manufacturer, and we can provide the solution for Anaerobic Membrane Bioreactor for Treatment of landfill leachate Wastewater, any technical issue, please contact with us.
Reference: IESE Research