250m3/day Packaged Drinking Water RO System in Containerized
Drinking the safety, healthy and good taste water is a major factor in the enjoyment. Today we are going to show you the 250m3/day Packaged Drinking Water RO System in Containerized, the best remote regions drinking water treatment solution.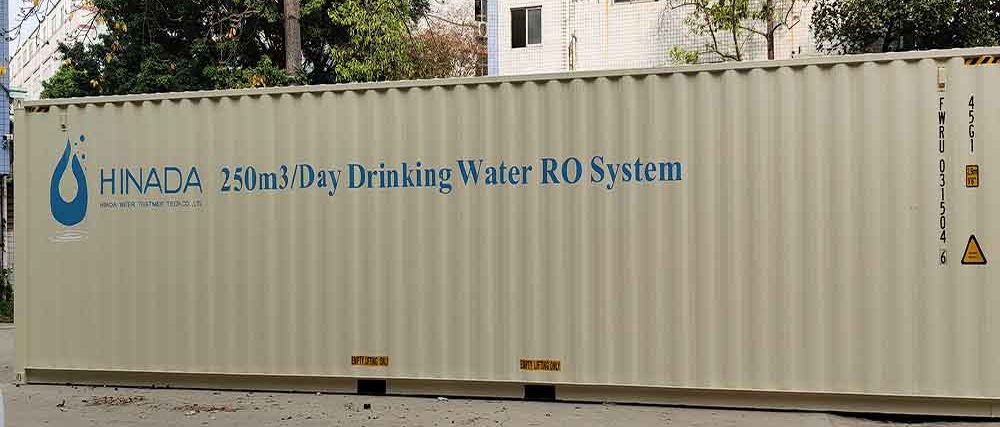 This industry RO System for treating river water to drinking application, why we need to drink the treated water? According to the WHO report, contaminated water can not only transmit diseases such diarrhea but also cholera, dysentery, typhoid, and polio. And there are lots of factors effect the quality of river water, such as:
 high turbidity or TDS, different location on the continent, the water resources different. If the city closed to sea or coastline, the underground water will be contained high salt with High TDS. In the regions that lack of forest plant but high annual rainfall, it will cause flood easy that the river water has high turbidity.
 Surface water sources sometimes highly polluted. Factors such as sewage discharges, oil pollution, industrial factors etc.
 Water scarcity, it is the lack of fresh drinkable water resources to meet the standard water demand. And of course, the Climate change is likely to have a significant impact on water resources.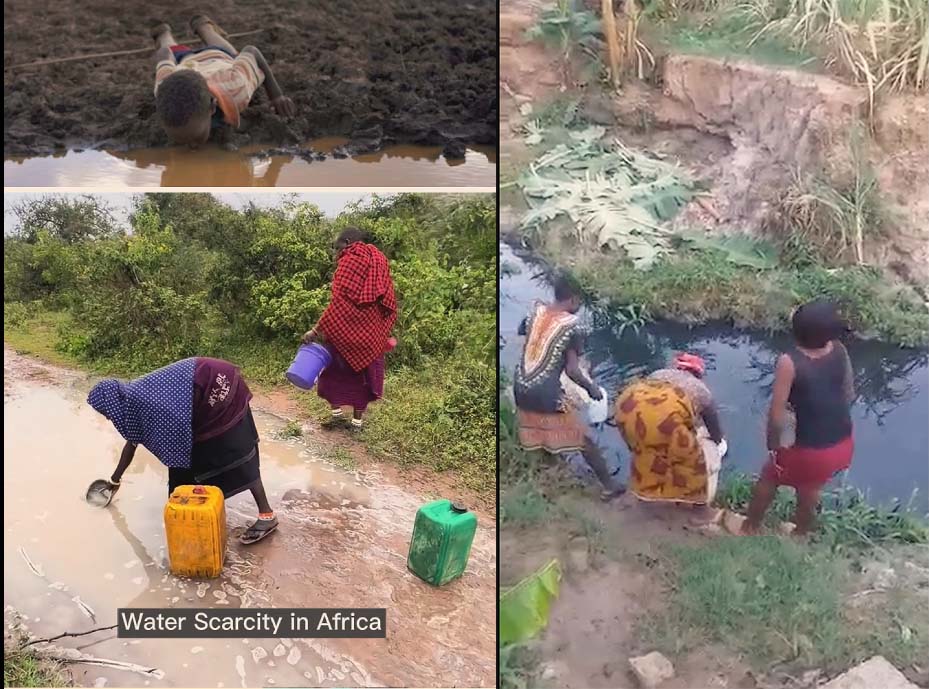 The people desperately needs a well for clean drinking water, especially the remotely village resident. Our 250m3/day Packaged Drinking Water RO System in Containerized will be shipped to South Sudan, it applies to treat river water, then supply to office and house drinking water, installed 25sets water dispenser and faucet on different building floors.
The treatment process of 250m3/day Packaged Drinking Water RO System in Containerized

let's go and see the inside of Containerized RO System
Self-priming pump, boosting the water from primary tank to this Containerized RO System.
Multimedia Sand Filter, to effectively remove suspended solids, organic matter, colloidal particles, microorganisms.
    The Activated Carbon Filter, it can absorb the residual chlorine, removal effects on bad odor smelly, colloid and colors.
    The Cartridge Filter, with accuracy 5um as pretreatment system.
    The containerized 250m3/day RO System, it has designed 15set of 8-inch RO Membrane, it can remove particles, colloids, organic impurities, heavy metal ions, harmful bacteria substances and 99% dissolved salts.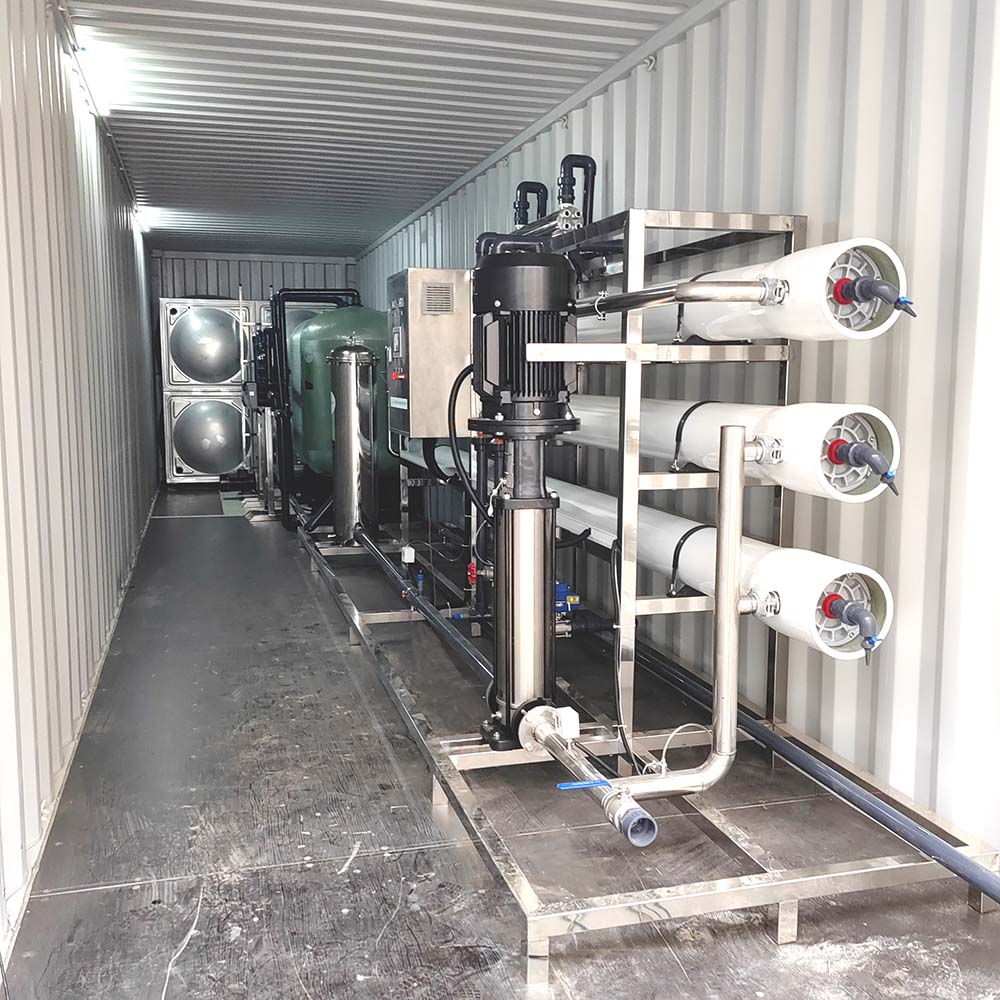 From here the clean water will flow to UV Disinfection kill the bacteria and Coliform, then stored in this stainless 304 pure water tank. This Water Supply system with frequency converter, pumping the water to different water dispenser or faucet.
   Water is Life
  For our healthy water, Choose Hinada's water equipment or solution as your reliable supplier, Hinada will devote all our efforts to meet your requirement, any inquiry just contacts with us.