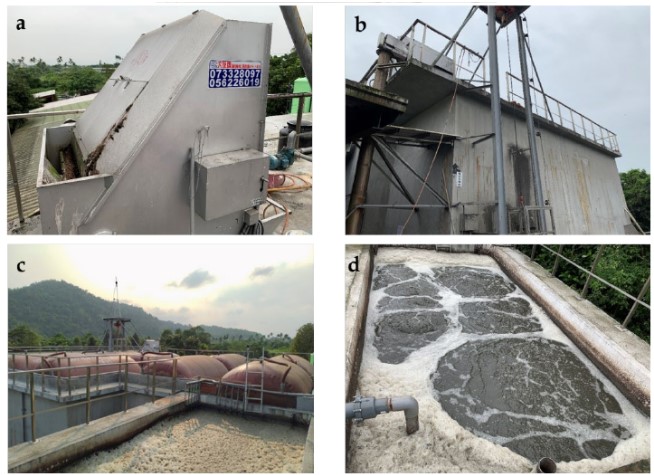 Figure 1. The appearance of the newly designed and constructed piggery wastewater treatment system. From left to right and up to down, they were solid/liquid separator (a), wastewater basins (b), anaerobic digesters (covered with brick-red plastic cover on the top of the digesters for collecting biogas) (c), primary clarifier (c), and Aerobic treatment tank (d).
The Characteristics of wastewater from pig farms and new treatment MBR technologies
Water consumption: 15 to 60 l/pig/day.night (Survey results of pig farms with scale of more than 1000 pigs), Average amount of wastewater: 25 l/pig.
Manure amounts generated by market hogs is estimated to be 2.7 kg/pig/day, which is not separated but discharged with cleaning water into biogas tank.
Most hog farms do not carry out separate collection and treatment of solid wastes. Pig manure, residual food, urine and cleaning water are treated by biogas tanks.
Concentration of pollutants in wastewater is very high: COD ~ 6000mg/l, Amonia ~1200mg/l,  Characteristics of pig farming wastewater vary significantly depending on farming methods and facility management (such as whether solid waste and wastewater should be separated or not), specific conditions of each location. These conditions have significant impacts on treatment scale, and result in difficult and expensive maintenance of treatment system.
Currently, there are many livestock waste treatment technologies applied in the world including manure composting, biogas technology, biological agents, bio-ponds with MBR technology, etc. The most optimum livestock waste treatment model is biogas system which controls odour, reduces pollutant content contained in wastewater, and utilize biogas for fuel.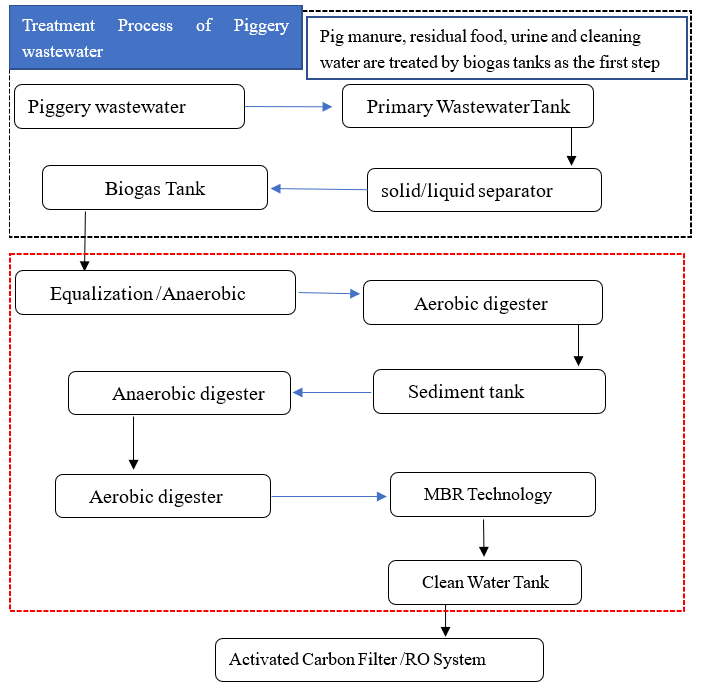 Although some of farms apply some mixed methods for wastewater & effluents treatment, but still fail to meet the discharge standard including those generated by the farms with more complete wastewater treatment system (utilizing aerobic method in wastewater treatment system). Moreover, biological gas collected from biogas tunnels are not utilized completely. Some farms emit biogas to the environment; while other only utilize it for cooking and lighting rather than running electricity generators.
Hinada specializes in providing full packaged wastewater treatment solutions for all kinds of sewage or industry wastewater with the most optimal cost and efficiency.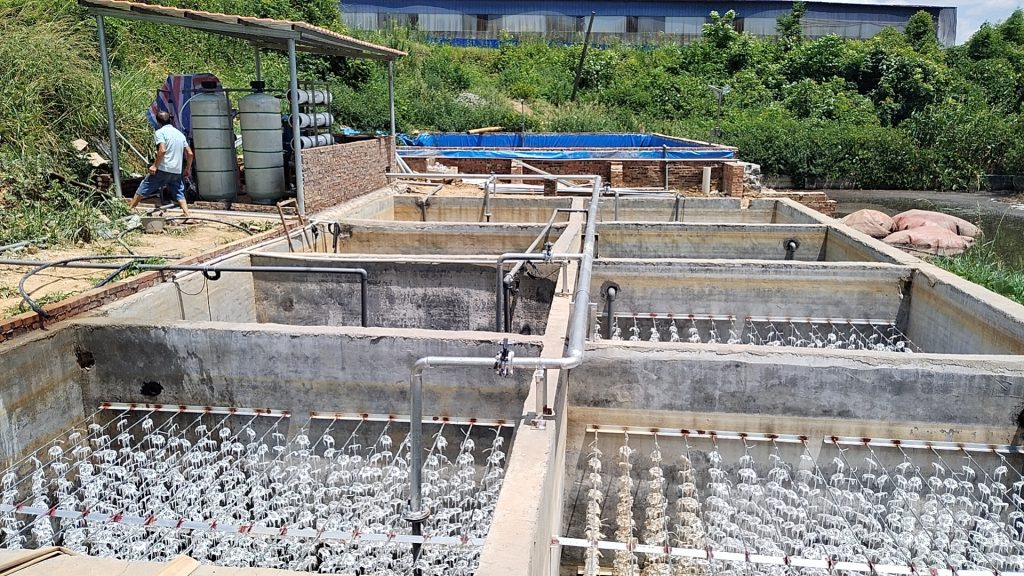 More details about this project, please click this linkage: https://youtube.com/shorts/NFEEfYuIUeQ